Solid Phase Extraction (SPE) products for the highest quality cartridges and the greatest selection available.
Standard extraction columns are straight-walled polypropylene syringe barrel tubes designed for fast, easy, and exact sample preparations.
These cartridges are available in
1mL, 3mL, 6mL, 12mL, 20mL, 35mL, and 60mL sizes.
Many of our standard silica-based sorbents are packed and available off the shelf for shipping the next business day in the following configurations. For additional packings, frits/filters, cartridge size, type, and sorbent weight, please Contact us.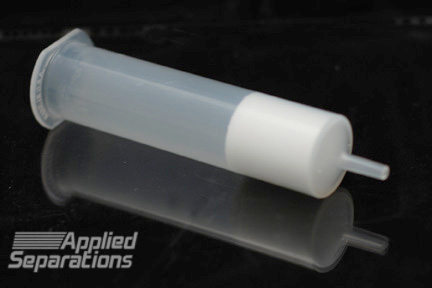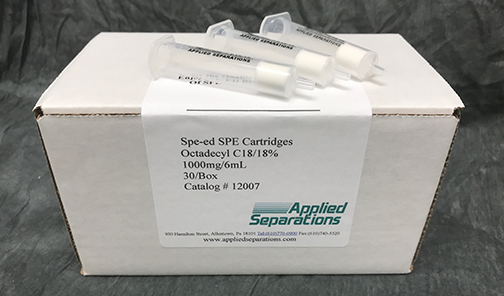 | | |
| --- | --- |
| C18/14 | |
| C18/18 | |
| C18/22 | |
| C18/OH | |
| C8 | |
| PH | |
| CH | |
| C4 | |
| C2 | |
| C1 | |
| CN | |
| CNe | |
| SI | |
| FLO | |
| ALN | |
| ALA | |
| ALB | |
| DIO | |
| COOH | |
| SCX | |
| NH2 | |
| PSA | |
| DEA | |
| N+ | |
| PBA | |